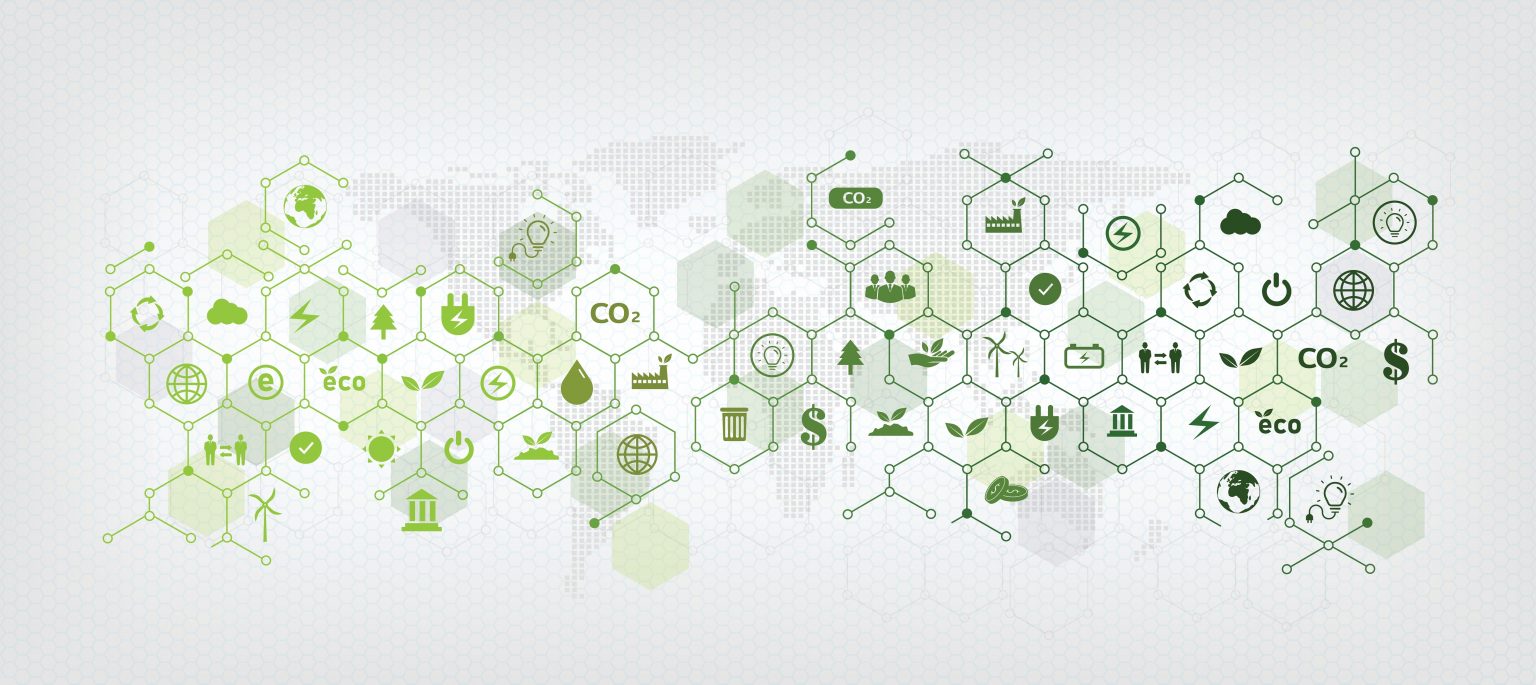 RSM Shiodome Partners are striving to achieve sustainable development in today's rapidly changing world. We set ESG as important theme that must be committed through our everyday activities.
ESG refers to initiatives that are conscious of "Environment," "Social," and "Governance. As social issues such as climate change and regional economic disparities are becoming more apparent, ESG offers a means to evaluate companies not only in terms of their own sales and profits, but also in terms of the value they can provide to society.
RSM Shiodome Partners are constantly implementing a variety of activities with ESG in mind, both for ourselves and for our clients.
Environment
Our Specific Goals for Sustainable Development
RSM Shiodome Partners aims to become a "Net Zero" company by 2030 by achieving the following specific goals, while significantly reducing our corporate carbon footprint by 2030 with the view to produce concrete environmental results.
Reduction of gas consumption
Significantly reduced paper consumption
Reduction of landfill waste
Use of 100% renewable electricity, with a reduction in total electricity consumption
Reduction of various types of work-related travel
Paper reduction
RSM Shiodome Partners are deeply concerned about negative impact on the global environment, which the excessive consumption of paper resources may cause. We, as a professional BPO (Business Process Outsourcing) service provider, promote paperless operations in almost all of our business activities.
We will continuously engage in environmentally friendly operations by utilizing modern IT technologies, which includes digitization of documents or information on quotations and customer management, introduction of electronic signatures, and creation of an online platform for information sharing.
Serving daily affairs remotely
Teleworking has been widely accepted in response to the widespread of the coronavirus. RSM Shiodome Partners will continuously promote working from home to reduce carbon dioxide emissions caused by commuting, even the pandemic is over.
Social
A workplace where everyone can play an active role
RSM Shiodome Partners believes in the values created by Diversity, in today's rapidly changing world. Therefore, we aim to create an environment where every employee has a chance and can play an active role regardless of age, gender, nationality, etc.
We have an almost equal gender ratio and a wide range of personnel who are in their 20's to 60's. Also, we have multiple number of foreign national employees and board members, mainly from English and Chinese speaking countries. In-house team collaborations with a different background makes greater efficiencies in our operations and develops better solutions to problems.
While maintaining inhouse Diversity, we strive to widen the range and variety of projects that we can handle.
Supporting the objectives of each member
RSM Shiodome Partners are confident that we can contribute to the development of society by supporting the activities of each of our members.
To ensure diversity in individual careers, employees attempting to acquire advanced qualifications are provided with a support system which includes tuition loans, exam leave (5 days + exam days), study spaces, and study consultations.
We also believe that to maintain everyone's well-being, it is important to provide an environment where each employee can flexibly design his or her work according to the situation. We help our employees to improve flexibility in their work styles by offering variety of supports such as teleworking, flextime, and maternity/paternity leave.
Having multiple perspectives will eventually lead to improvement of quality in operations and creation of social innovations. We hope that each employee will be able to see things from different standpoints through a variety of experiences which we propose.
Supporting our future global leaders in their career education
RSM Shiodome Partners believe that education of future leaders, are essential for the sustainable development of Japan and the world. With this in mind, we regularly accept students from partner universities and offer internship programs.
Programs are led by RSM professionals in each specific field such as certified public accountants, tax accountants, labor and social security attorneys, administrative scriveners, and judicial scriveners. Through the interactions with diverse specialists, students gain not only technical understanding but also the mentality necessary for becoming future leaders in the industry.
We will continuously promote such activities to cultivate talented human resources.
Spreading the mind of ESG
RSM Shiodome Partners provides a variety of support to enterprises that are engaging corporate activities under concept of the ESG aiming at sustainable society, as well as organizations seeking such operations in the future.
We provide funding to seed-stage startups which has a potential to contribute the development of society. Furthermore, we also give advice to companies considering how to integrate the ESG concepts into their business.
Governance
Supporting Corporations through Traditional Practices
RSM Shiodome Partners are a group of professionals. Our core business includes support for the establishment of governance by utilizing our expertise in financial accounting, corporate law, and other areas.
We will continue to leverage the knowledge we have accumulated since our founding, and to assist our clients in building a system which will endure for decades and centuries.
Establishment of Compliance system
RSM Shidome Partners has issued strict internal regulations regarding information security, compliance, and harassments. Through the standards, we contribute to the development of society by engaging fair and impartial business practices.

In addition, we have set up a Compliance hotline by appointing independent external auditor. The hotline is available for whistle-blowing and collection or dissemination of information on external misconducts.
RSM Shiodome Partners has three management principles: "Client First", "Value the wellbeing's of employees and their families", and "Contribute to society as a professional". At the same time, in the Code of Conduct, we aim to "continue to be a specialist by striving to improve our knowledge and practical skills", "continue to be sincere to our stakeholders", and "continue to take on challenges to meet all of the needs of our clients". We are committed to maintaining a three-way well-being relationship with society, our clients, and the company.
Based on this management philosophy and code of conduct, all of our members, whether they are executives or employees, see themselves as global citizen and make a significant contribution to the field of ESG by applying our knowledge and experience to serve our clients with dignity.
By expanding our unique services through collaboration among IT, language, and other professionals, we are striving to contribute to solving problems related to client business management operations and to fulfill our responsibilities and roles as professional professionals for society.
Considering the above, RSM Shiodome Partners are working on accomplishing one of our missions, which is to realize sustainable growth and development of our society.