IT Solutions
The Japanese consumer market has a significantly different structure from other countries. For businesses that are entering the Japanese marketplace and are unfamiliar with these differences, RSM Shiodome can offer you comprehensive IT support to help make your business a success.
IT Consulting
We can help you to optimize and automate your company's processes, enhance the management of your business, and help you to achieve your goals.
Software Installation consulting
We can advise you on the evaluation and selection of business management systems, such as Enterprise Resources Planning (ERP) and Customer Relationship Management (CRM) solutions, and help you to automate your company's processes, including invoicing, accounting, human resources, sales, customer and contact management.
When a foreign company is looking to conduct its business in Japan, we can support the migration of the same ERP system from the home country over for use in Japan, as well as providing support for selecting and introducing an alternative EPR system or other software solutions. Cloud software solutions are now in general use in Japan; for example, RSM Shiodome can support the introduction of the following software solutions:
Accounting solutions (includes: MF / freee / Kanjo Bugyo)
Payroll solutions (includes: MF / freee / Kyuyo Bugyo)
Attendance management solutions (includes: King of Time / Job Can / MF / freee)
Labor management solutions (includes: Smart HR / Job Can)
Expense reporting solutions (includes: MF / freee).
It is also possible to support the setup of accounting software solutions that are in everyday use overseas, such as QuickBooks and Xero. However, since overseas accounting software solutions will not typically implement the Japanese consumption tax calculation rules, it will always be necessary to process your accounting records using Japanese accountancy software. We can manage this on your behalf and provide the processed data in a format that will allow its import into any overseas accounting software used by the client.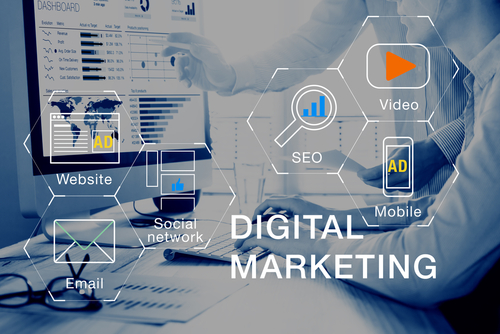 E-commerce
Once you decide to sell your products in Japan, the first thing you need to think about is whether or not you will sell your products via your website, or in the Japanese marketplace or both.
Rakuten and Amazon Japan are the leading e-commerce platforms that occupy a significant percentage of the Japanese business-to-consumer e-commerce marketplace.
Website optimization
We can support you in the development of the Japanese localized version of your website and produce content that will be attractive, and that will engage your target audience in the Japanese marketplace.
Web development and design
We have the capability to build websites suitable for the modern internet environment, delivering responsive and high-performance websites using designs that implement the original concept as provided by the client. We support our clients in executing effective marketing strategies tailored to the Japanese market.
Localization
Foreign companies looking to be successful on-line in Japan must understand the Japanese language and the local search engines. Only about one percent of the internet-using population in Japan has sufficient language skills to understand the content on foreign websites well enough to use them. Also, "Yahoo!JAPAN" is the dominant search engine used in Japan. We can help you to convert the content of your website to optimize it for the Japanese market and ensure that it reaches the widest possible audience among the Japanese online consumer population.
Web management
The Japanese laws relating to the classification and management of fixed assets can be a cause of confusion, even among the most established companies. Using our skill and experience, you can rest assured that we will ensure you stay compliant and that we will optimize your position concerning the taxation of your business to your advantage.
Web Marketing
We can help you to optimize the structure and content of your website to suit the Japanese market.
Search Engine Optimization (SEO)
We can offer a range of tailored SEO solutions for the Japanese market, where language nuances and cultural considerations need the input from experts for the SEO to be successful. Our services include:
SEO Strategy
Project Analysis
Competitive Research
Page Optimization.
Search Engine Marketing (SEM)
Developing a successful Japanese SEM campaign can be a significant challenge, both structurally and linguistically. Yahoo! JAPAN and Google together are used for around 90% of all online searches made in Japan. All written advertising copy should use natural phrasing to be attractive to Japanese consumers. We can support you in developing your Japanese specific SEM content to help you succeed in the Japanese market and avoid any costly mistakes.
Robotic Process Automation (RPA)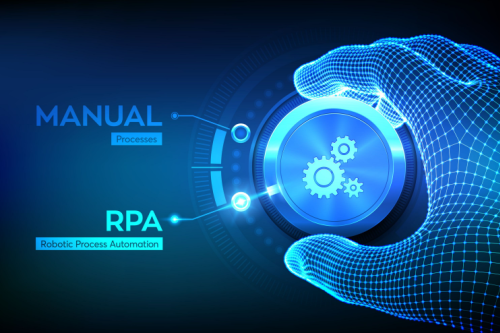 Robotic Process Automation (RPA) is an autonomous digital workflow that can help your employees work more efficiently. We can help you create software robots to automate your manual business processes.
Benefits
Flexibility to scale your robot workforce on demand.
Automation is available for any application and any process.
Improved business agility and speed to market to meet changing market conditions.
Reduce your operational costs and increase your organizational efficiencies.
IT Solutions Service Features
Our IT Solutions services boast the following four major features:
An ability to provide fast, agile and effective support
RSM Shiodome's team of specialized consultants are light on their feet. We are a fast and agile service provider, reacting to our clients' needs whenever required, and delivering effective IT Solutions. When providing IT Solutions services, we guarantee that we will provide all our clients with prompt and decisive action. We have put together an integrated team of Certified Professional Accountants (CPA), Enrolled Agents (EA), Tax Advisors, Lawyers, Certified Social Insurance and Labor Consultants, Legal Advisors, Business and IT Support Staff, Bookkeepers and Administrative Assistants who, between them, can provide the services that you require.
Multilingual support and an international network
Here at RSM Shiodome, we employ bilingual staff who are proficient in the major languages for international business, including English and Chinese. Over recent years we have seen an increase in both foreign business expansions into Japan and the overseas business expansions of Japanese enterprises. In such an evolving business environment, we are proud to be able to offer our incorporation services in both English and Chinese to enhance and expand the support that we can provide to our clients. Following our link up into the global RSM International accountancy network, we now have expanded our operations to include over 400 offices across 150 countries, allowing us to tap into this network to provide you with even better-localized support. Any clients who cannot communicate in Japanese do not need to worry about any language barrier as we can always find a way to work together using a common language, providing the services that you need.
Integrated service solutions
RSM Shiodome is home to a team of experienced professionals, not only IT consultants but also experts in other fields. This depth of experience allows us to provide comprehensive advice for all your business operation and management requirements, and we can provide you with a one-stop support service. This integrated approach offers you an economy of scale, delivering performance improvements with cost and time savings when you take advantage of a package of support services.
Outsourced workforce substitution services
It is typical for foreign companies that have started a business in Japan to initially face a shortage of personnel in their management and IT departments, finding the right people in these fiercely competitive fields can be difficult. To help you address any workforce shortages, RSM Shiodome can deliver outsourced services for foreign-affiliated companies to fill any capability gaps, using our IT consultants to support you, allowing you to concentrate on making your new business a success.
Contact Us
IT Solution Services – Fee Structure
Regarding the fee structure for our IT Solution Services, we will provide a quotation either on a time charge basis or a fixed fee arrangement calculated from the estimated hours to be spent on the expected scope of work. Depending on the matters to be consulted, there may be cases where it would be difficult to apply the fixed fee arrangement. Nevertheless, RSM Shiodome Partners takes on the mission to provide excellent cost-effective services within the budget of the client. Please feel free to contact our consultants for the details of our fee structure.