Payment Processing Service
We provide outsourcing services for our clients' finance-related services, specifically payment processing and fund management services. Thanks to our team of well-experienced staff doing the crosschecking, we can provide services in a secured and timely manner. We can also perform the reporting in English to our foreign clients' home countries. Furthermore, we can provide our bookkeeping service as part of a BPO service.
About our Payment Processing Service
Payment Agency Service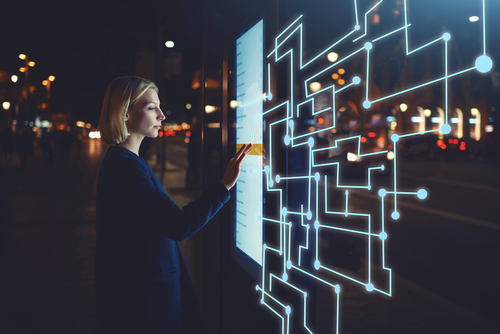 Our payment agency service is a service that will allow us to act as a transfer agent for our clients. There are two possible cases: first is where the client handles only the preparation work and part of the client's Internet Banking Authority is delegated; and the second is where we are responsible for all tasks from the transfer preparation work to the approval procedure. In addition to daily procurement, expenses and outsourced remittances, we can also process payroll transfers.
Over the Counter Payment Service
Our over the counter payment service lets us perform cash payments on behalf of our clients. Through petty cash management, we can also process payments for various taxes such as corporate tax, consumption tax, resident tax, and other expenses that can only be settled through payments made at counters for utilities payments, etc.
Payment Processing Service Features
The features of RSM Shiodome Partners' payment processing service are as follows.
Quality and security through our internal triple-check system
Processing payments is a very sensitive task, which requires perfection. Companies may find it difficult to entrust their funds to unexperienced or newly-hired staff. We assure our clients of our service's quality and security through RSM Shiodome Partners' in-house triple check system performed by our dedicated staff.
Quick support with a sense of urgency
With a relatively young average age, RSM Shiodome Partners' members are active and light on their feet. Speedy response is important when processing payments and doing back office work, which is why we promise to provide quick support for our clients.
Able to offer multilingual support
RSM Shiodome Partners is also home to bilingual staff proficient in major languages such as English and Chinese. Recent years have seen an increase in foreign business expansions into Japan. On the other hand, more employees from Japanese entities are being sent to work in overseas locations. In such an environment, we are proud to offer our payment processing services in English and Chinese to be able to further support our clients.
Linking with bookkeeping services and payroll services to become a one-stop service
Many clients availing payment agency services are also requesting bookkeeping and payroll services. By overseeing the preparation of the accounting books, and as well as payroll calculation, efficient payment services are possible, thus, providing our clients with more benefits.
Contact Us
Payment Processing Services – Fee Structure
Regarding the fee structure for our Payment Processing Services, we will provide a quotation either on a time charge basis or a fixed fee arrangement calculated from the estimated hours to be spent on the expected scope of work. Depending on the matters to be consulted, there may be cases where it would be difficult to apply the fixed fee arrangement. Nevertheless, RSM Shiodome Partners takes on the mission to provide excellent cost-effective services within the budget of the client. Please feel free to contact our consultants for the details of our fee structure.