Invoice Processing Service
Our dedicated team of professionals at RSM Shiodome Partners will be responsible for the preparation and sending of invoices issued by our clients. We can also handle billing operations using cloud billing software using a format set by the client. We can also provide our invoice processing service as part of a BPO service, using accounting software linked with cloud billing software to improve efficiency.
About our Invoice Processing Service
Invoice Preparation Service
In this service, we create invoices on behalf of our clients. We can customize this service to meet the client's wants and needs, such as issuing invoices multiple times a month or using a specific software.
Invoice Sending Service
Here we send invoices on behalf of our clients. We can also customize this service to meet the client's wants and needs, such as sending invoices via email as PDF instead of courier.
Invoice Processing Service Features
Quick support with a sense of urgency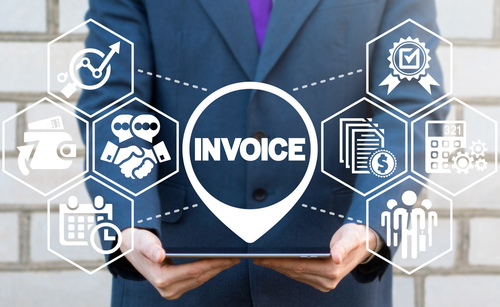 With a relatively young average age, RSM Shiodome Partners' members are active and light on their feet. Speedy response is important when managing invoices and doing back office work, which is why we promise to provide quick support for our clients.
Able to offer multilingual support
RSM Shiodome Partners is also home to bilingual staff proficient in major languages such as English and Chinese. Recent years have seen an increase in foreign business expansions into Japan. On the other hand, more employees from Japanese entities are being sent to work in overseas locations. In such an environment, we are proud to offer our invoice processing services in English and Chinese to be able to further support our clients.
Capable of using different cloud software
Billing has become a cloud-based field in recent years. It has become common understanding that issuing invoices is linked to sales. Popular invoicing software include "MF Cloud" and "freee", and they have been expanding their market. With various cloud invoicing software, we can provide flexible support to our clients.
Linking with bookkeeping services to become a one-stop service
Many of our clients who are availing of our invoice processing services are also requesting bookkeeping services. By overseeing the preparation of the accounting books, efficient invoice processing services are possible, thus, providing our clients with more benefits.
Contact Us
Invoice Processing Services – Fee Structure
Regarding the fee structure for our Invoice Processing Services, we will provide a quotation either on a time charge basis or a fixed fee arrangement calculated from the estimated hours to be spent on the expected scope of work. Depending on the matters to be consulted, there may be cases where it would be difficult to apply the fixed fee arrangement. Nevertheless, RSM Shiodome Partners takes on the mission to provide excellent cost-effective services within the budget of the client. Please feel free to contact our consultants for the details of our fee structure.