Legal Advisory Services
Our legal advisors which include experienced lawyers, judicial scriveners and administrative scriveners can provide a wide range of legal services related to corporate legal affairs and issues. We provide services to clients from diverse industries including real estate, IT, investment funds, consulting, and entertainment with business scales from venture companies to listed companies. Through the experience we gained in responding to requests of various companies, we promise accurate advice and process resolutions to each of our clients.
About our Legal Advisory Services
Compliance related services
When a company commits a misconduct that violates the law, the public seeks the responsibility of the company more than ever. Depending on the situation, the company that caused the misconduct may not only face civil and criminal liabilities, but they may also lose the trust of consumers and business partners, and even the survival of the company may be threatened. Our legal advisory team can work to build a compliance system for our client companies by creating various compliance guidelines and implementing various compliance programs. In addition, our legal advisory team will participate in the Compliance Committee to prepare for countermeasures in the event of a misconduct, formulate improvement measures and provide legal services such as reception desk for the internal reporting system of companies.
Litigation related services
By utilizing their expertise, our legal advisory team handles a wide range of litigation cases from general civil and commercial litigation to specialized litigation such as cases related to financial transactions, intellectual property, taxes, labor and shareholder derivative suit. The outcome of litigation can vary greatly depending on whether a precise strategy can be developed based on accurate legal knowledge in the field. Our group of experts who has a great deal of experience has the know-how when it comes to the proper litigation process.
Services related to Business Revitalization / Bankruptcy Act
In processing the bankruptcy of a company, it is required to deal with various legal issues such as labor law, debt management, due diligence, corporate restructuring, finance, real estate, and tax law. In our team, specialists such as lawyers, certified public accountants, and social insurance labor consultants cooperate to deal with matters such as corporate rehabilitation, civil rehabilitation, bankruptcy, special liquidation, and private liquidation, thus it is possible to deal with any corporate bankruptcy cases. Also, with the recent trend of corporate restructuring, sponsor companies are increasingly rebuilding bankrupt companies and restructuring the business, thus our group is also focusing on such business revitalization projects.
Services for Business Succession
It is very important for business managers to be able to pass on their business efficiently. Our group provides legal services, such as legal advice for examining and selecting schemes and contract creation, in situations such as business succession in small and medium-sized enterprises who are troubled with identifying and developing their business successors. Since it is essential to take into consideration the tax-saving measures for inheritance tax and gift tax during a business succession, our group of lawyers, tax accountants and certified public accountants work together to prepare for such tax matters and to efficiently support the business succession.
Service Support for General Meeting of Shareholders
The general meeting of shareholders is extremely important because it is the time when shareholders can check the management of directors and, at the same time, make basic decisions about the company. However, due to the complexity of laws and regulations regarding shareholder meetings, it is necessary to ensure the legality of the operation of shareholder meetings so that resolutions would not be canceled later. In addition, practical know-how is essential to properly prepare and handle a meeting in which many shareholders participate. Our group can provide a wide range of support throughout the general meeting of shareholders, from preparations for the meeting (convocation notice, reference documents), activities on the day itself (setting the scenario, etc.) to post-meeting tasks.
Services to support venture companies
A newly established venture company will encounter several legal issues such as financing, inter-company transactions, management of intellectual property rights, personnel and labor, etc. Most venture companies usually would not have an administrative department that would deal with these issues appropriately. In our group, specialists such as lawyers, certified public accountants, and social insurance labor consultants all work together to support venture companies by conducting investigations on legal regulations of new businesses and by providing advice on company establishment and raising of funds, by consulting on investment in the venture capital and by supporting the IPO (public offering) of the venture company.
Various Legal Services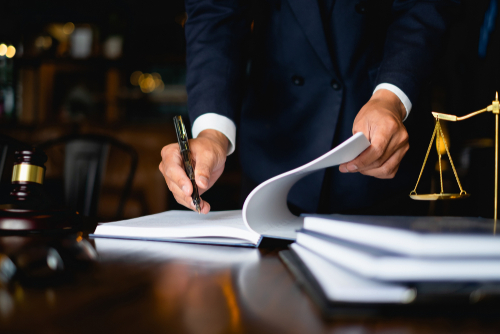 RSM Shiodome Partners has a wide range of experience and knowledge in numerous legal fields in addition to corporate legal affairs, which is our legal advisory team's main field of business. Our lawyers offer the best possible advice in various legal areas based on our experience in dealing with several client requests.
1. Companies Act / M & A and General Corporate Law
By fully utilizing our abundant experience and know-how, we provide practical consultation and guidance on legal issues related to the corporate law that companies frequently face in conducting their business activities. From preventive legal affairs to matters after dispute resolution, we can handle various duties including investigations on various administrative regulations concerning the Companies Act such as the civil and commercial laws and business laws; preparation and examination of written opinion or contracts; and due diligence on the acquisition of companies, etc.
2. Real Estate Law / Trading and Redevelopment, etc.
In addition to legal issues related to lease agreement provisions, such as the Act on Land and Building Leases, and legal issues related to real estate sales and auctions, we handle a wide range of real estate-related projects, including real estate financing, processing of dispute cases, and drafting proposals which include fund formation. We provide a wide range of legal services, including preparation and negotiation of various contracts and legal documents, as well as providing advice on related laws and regulations.
3. Intellectual Property Laws / Infringement Litigation
Intellectual Property laws such as Patent Act and Copyright Act is a field that requires a high level of specialized knowledge. Our lawyers with their vast experience and expertise, can prepare and check license contracts for patents, copyrights and other intellectual properties, as well as contracts related to IT and entertainment industry. In addition, we also deal with litigation and provisional disposition procedures related to infringement of domestic patents, trademark, copyrights, and other intellectual property rights; litigation on cancellation of patent and other intellectual property; and employee invention-related litigation.
4. Bankruptcy Law and Civil Rehabilitation Act
In case of bankruptcy and rehabilitation, it is essential not only to manage financial resources, but also to secure business partners and maintain the morale of employees so that the company can proceed promptly without impairing its corporate or business value. In this group, lawyers who are familiar with the practice will guide the companies under bankruptcy or rehabilitation by paying attention to every stage of each procedure, negotiating and coordinating with financial institutions and assisting with the disposal of business and assets.
5. Labor Law / Labor and Union Issues
In business activities, labor problems associated with personnel management are one of the problems that inevitably occur. Our group deal with various types of employment-related advice, including the development and review of office regulations and other employment-related rules, as well as labor disputes such as collective bargaining with labor unions and labor trials and litigation. We also provide consultation services regarding retirement benefit plans and corporate pension plans with the help of the social insurance labor consultants belonging to our group.
6. Trading Law / Contracts, Debt Collection, etc.
Proper debt management is a major challenge for companies that want to run their business and make a profit. To help these companies, our group provides consultation services related to the reduction of collection risk by acquiring collateral, requesting asset disclosure, and scrutinizing contract conditions. In addition, when debt becomes difficult to collect, we will assist to solve it by legal means which includes seizure, provisional seizure, provisional disposition, litigation, and mediation.
7. Tort Law/ Various Damage Claims
Recently, disputes over damages are increasing not only for individuals but also for companies. Our group handles lawsuits on general damages which includes road traffic accidents and consumer damage, as well as lawsuits on special damages such as those caused from defamation and medical accidents.
Legal Advisory Service Features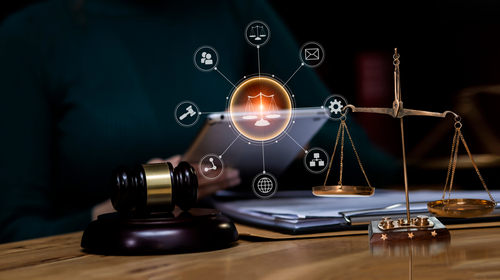 One-stop legal services provided by lawyers, judicial scriveners, administrative scriveners, etc.
RSM Shiodome Partners' legal advisory service is a one-stop service in which lawyers cooperate with judicial scriveners, administrative scriveners and other professionals to put the inspection details into practice and assist in the execution. We also have in-house patent attorneys in the company who can handle cases related to intellectual property rights. We provide services in a wide range of fields from company law to business law.
Quick support with a sense of urgency
RSM Shiodome Partners has a group of lawyers, judicial scriveners and consultants of young average age in the industry who are agile and motivated to do their work. We believe that speed is extremely important when it comes to consulting and thus, we do our best to deliver our legal advisory work as quickly as possible.
Extensive support for companies preparing for an IPO
RSM Shiodome Partners has a several number of lawyers, judicial scriveners and consultants who are familiar with IPO (Initial Public Offering) related operations. Compliance is an extremely important matter for an IPO. We can provide one-stop legal advisory services that take into consideration the impact on internal control related to the Companies Act and the Financial Instruments and Exchange Act, and the development of an internal management system and we will strive to support your business until its initial public offering.
Able to offer multilingual support
RSM Shiodome Partners has many bilingual staff who are fluent in English and Chinese. Recently, foreign-affiliated companies are expanding into Japan. In addition, the number of Japanese company employees who are seconded to overseas subsidiaries is increasing. To accommodate these cases, we offer our legal advisory services in English and Chinese, and we can also provide international labor-related advisory services.
Contact Us
Legal Advisory Services – Fee Structure
Regarding the fee structure for our Legal Advisory Services, we will provide a quotation either on a time charge basis or a fixed fee arrangement calculated from the estimated hours to be spent on the expected scope of work. Depending on the matters to be consulted, there may be cases where it would be difficult to apply the fixed fee arrangement. Nevertheless, RSM Shiodome Partners takes on the mission to provide excellent cost-effective services within the budget of the client. Please feel free to contact our consultants for the details of our fee structure.